The Joe Bev Hour airs five times per week
on radio stations around the world.
The Joe Bev Hour airs five different shows per week--on Dream Stream Radio, Sound Stages Radio, WHRO-Norfolk, VA, The 1920s Radio Network, Toon Radio, Pawling Public Radio, Radio New Zealand, and WGTD, Wisconsin Public Radio.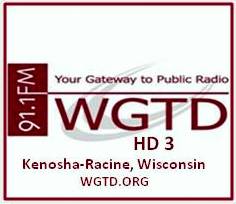 WGTD HD3 will once again be showcasing the talents of "Joe Bev" five nights a week, with Joe's full array of five different programs, all under the banner of "The Joe Bev Hour." The five programs include: The Jazz-O-Rama Hour, Cartoon Carnival, The Comedy-O-Rama Hour, The Joe Bev Experience, and The Joe Bev Audio Theater.

"The Joe Bev Hour" can be heard Monday through Friday, from 7:00 p.m. to 8:00 p.m., (CT), at 91.1 FM, HD3, and on the Internet athttp://www.wgtd.org, and also through your smart phone "app" and TuneIn.com.

In 1971 Bevilacqua's father bought him a cassette recorder, on which is created his first audio story, "Willoughby and the Professor," providing all the voices himself at the age of 12. In 1975, Daws Butler, the voice ofYogi Bear and many Hanna-Barbera and Jay Ward cartoon characters, dubbed himself Joe Bev's personal mentor, after hearing a 120-minute cassette of Bev's Willoughby improvisations.


Since 1980, Bevilacqua has produced many award-winning radio programs for National Public Radio (NPR), Sirius XM Radio, and others.

In 2003, Bevilacqua co-founded Waterlogg Productions with his wife Lorie Kellogg. In 2012, he signed an exclusive distribution deal with Blackstone Audio, for his more than 40 years of audio work. As of 2013, he has released more than 75 audio books, including hundreds of hours of audio documentaries, comedies, dramas, autobiographies.

Joe Bevilacqua also acts on stage, playing Martin Dysart in "Equus", roles in "Bedroom Farce," "Applause," "Black Comedy," and others. He is touring as Bud Abbott to Bob Greenberg's Lou Costello in "A Tribute to Bud & Lou."

He has authored several books, including Daws Butler, Characters Actor, and Uncle Dunkle and Donnie.


Bevilacqua is the 2013 recipient of the Kean University Distinguished Alumni Award. His documentary "
Lady Bird Johnson – Legacy of a First Lady"
won the 2001 New York Festivals Award. He won a 2007 New York Festivals Awards for his
"Tribute to Joe Barbera"
which aired on NPR's "All Things Considered."
And, his NPR Weekend Edition story "A Guy Named Joe Bevilacqua" won the 2004 National Federation of Community Broadcasters Award.
According to WGTD HD3 Program Director, Dr. Steve Brown, "We are thrilled to have 'Joe Bev' once again back on WGTD HD3. We started with Cartoon Carnival over five years ago, and now we will have five great shows from Joe every week for our audience to enjoy. WGTD HD3 is proud to be Joe Bev's home here in Wisconsin and in the Midwest. Welcome home, Joe and Lorie!!"
Here is a quick summary of the five programs WGTD will bring to the airwaves and from the creative mind and many voices of Joe Bev:
§ The Comedy-O-Rama Hour is a weekly improvised radio theater produced and directed by Joe Bevilacqua (Joe Bev) and performed by Bevilacqua, Lorie Kellogg, Kenny Savoy and Jim Folly.
§ The Jazz-O-Rama Hour is a weekly music show hosted by Joe Bevilacqua (Joe Bev) and featuring 78 RPM and early LP recordings remastered from his own personal collection spanning the 1920s to the 1960s.
§ The Joe Bev Experience is a weekly omnibus of the forty plus year career in audio of Joe Bevilacqua (Joe Bev), including documentaries, interviews, comedy and drama.
§ Cartoon Carnival is a weekly hour of rare and classic cartoon audio, children's records, cartoon music and sound effects, new radio cartoons, interviews and mini-documentaries about the wonderful world of animation, hosted by Joe Bevilacqua (Joe Bev).
§ The Joe Bev Audio Theater is a weekly one-hour anthology representing more than forty years of storytelling by Joe Bevilacqua (Joe Bev), the veteran, award-winning actor, writer, producer, director.
GET THE TUNE IN APP
Check out Joe's website at: www.JoeBev.com


and also through your smart phone "app" using TuneIn.com.
ALSO... Have quick & easy access to all Joe Bev's latest podcasts & video's by downloading
the Waterlogg Prod. Apphttp://waterlogg-productions.mobapp.at/
More about Waterlogg Productions at:
http://www.waterlogg.com
.