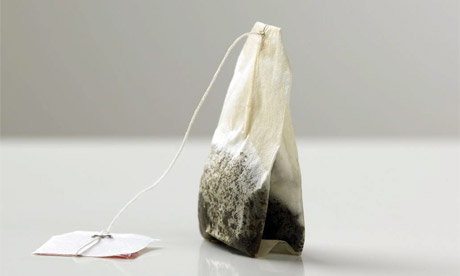 Sound Stages Radio
is airing two unique Joe Bev Audio Theater shows per week:
Tuesdays 8:30 am ET, repeat Wednesdays 2:30 pm ET
and Fridays 1:30 pm Fridays, repeat Saturdays 5:00 pm,
streamed at www.soundstagesradio.com.
On Friday, September 27
at 1:30 pm ET,
Sound Stages Radio
will present
The Joe Bev Audio Theater's
production of
"Teaman & Friends".
The Joe Bev Audio Theater, a half-hour anthology representing more than forty years of storytelling by Joe Bevilacqua (Joe Bev), the veteran, award-winning actor, writer, producer, director.

The half-hour includes an episode of "The Adventures of Teaman" by Mitchell Pearson and DQD Theater of Philadelphia, "Permafrost, Minnesota" by Jerry Stearns and Brian Price, and "Johnny the Giraffe" written and performed by Daws Butler.
Listen directly at: Listen at http://stereo.wavestreamer.com:7149/listen.m3u.
Now available from Blackstone Audio and Waterlogg Productions:
Uncle Dunkle and Donnie 2:

More Fractured Fables from the Voice of Yogi Bear! Vol. 2

UNABRIDGED

by Daws Butler , Pedro Pablo Sacristan Narrated by Daws Butler, Joe Bevilacqua

Length: 2 hrs and 29 mins









This second collection of fractured fables are from the unique mind of Daws Butler, the man who voiced most of the classic Hanna-Barbera characters—Yogi Bear, Huckleberry Hound, Quick Draw McGraw, and Snagglepuss, to name a few.

Uncle Dunkle and Donnie 2 is a collection of imaginative cartoon scripts by Butler, who also worked on Jay Ward's classic 1960s Fractured Fairy Tales and Aesop and Sons animated cartoons. This set features rare, never-before-released recordings of Daws Butler himself, along with three bonus tracks: two new Uncle Dunkle fables voiced by Butler protégé Joe Bevilacqua and written by Pedro Pablo Sacristan, and a live performance before an audience by Joe Bevilacqua, Nancy Cartwright, Corey Burton, and June Foray.
Joe Bevilacqua, also known as Joe Bev is primarily known as a radio theater dramatist. However, his career has taken him into every aspect of show business, including stage, film and television, as a producer, director, writer, actor, and even cartoonist.

Not content to hide behind his microphone, Bevilacqua will be seen acting in the upcoming feature films: "The Green Blade Rises" directed A.J. Edwards, "The Fly Room" directed by Alexis Gambis, "Cold in July" directed by Jim Mickle, and "Hits" directed by David Cross. He will soon be portraying WWII British General Bernard Montgomery in the History Channel miniseries "The War"

Joe Bev can do hundreds of voices, dialects and impressions. For the upcoming movie "The Fly Room," he not only portrayed the on screen character of Uncle Dwight, he was personally commissioned by the director Alexis Gambis, to act as vocal coach to the cast during the entire shoot and wrote, produced and voiced a number of audio sound beds in the style of old time radio for use in the film.
Waterlogg Productions and Imagine Science Films announced a new weekly online video podcast: Science-O-Rama with Joe Bev, 6-minute short subjects based on Popular Science magazine articles spanning the 1920-60s.
Science-O-Rama -
Episode 4
His Vision Made Television - Part 3
Joe Bev also produces FOUR podcasts per week:
JOE BEV X: https://itunes.apple.com/us/podcast/id627773341





The Joe Bev Experience Podcast on iTunes
OR click on the link to the right to hear us online



OR click on the link to the right to hear us online

More about Waterlogg Productions at: http://www.waterlogg.com.